News & Updates
New YHRD project P4
A new project on the Y-STR haplotype evidence interpretation using discrete Laplace models of the Philippine and Austronesian reference databases has been proposed.
(posted about 1 month ago)
YHRD Release R68
We are pleased to announce the latest release of the YHRD: Release R68. More than 6500 haplotypes were added to the database. Please see our Release History for further information on particular submissions. To allow validation or testing, we have moved the former database version R67 to a special archive available at https://archive.yhrd.org.
(posted about 1 month ago)
Updated SWGDAM Interpretation Guidelines for Y-Chromosome STR Typing by Forensic DNA Laboratories published
Revisions to these guidelines, drafted by the SWGDAM Lineage Marker Committee, were presented to the SWGDAM membership and approved on March 2, 2022, see https://www.swgdam.org/publications.
(posted 6 months ago)
HM2020 postponed again - to May 2023
The 12th Haploid Markers Workshop in Budapest is postponed again - to May 17-20, 2023. For details see http://www.hm2020.hu.
(posted 10 months ago)
Implementational change to YHRD search
As of YHRD release R67, we have changed the way searches are performed. We are glad to introduce a new search option at YHRD: a selectable "Kit". Please read about the new searches here.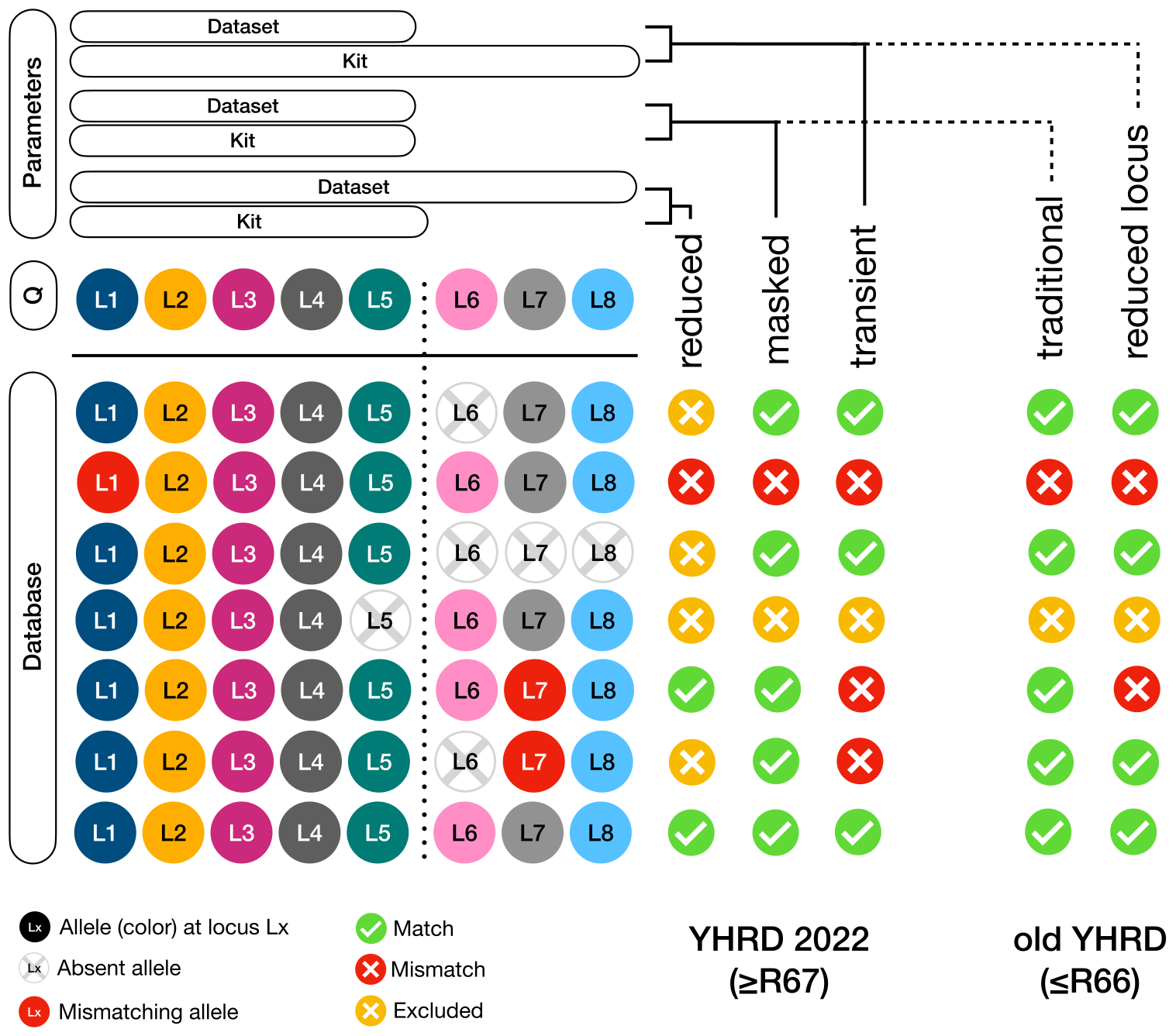 (posted 10 months ago)